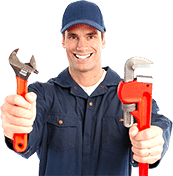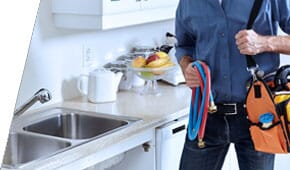 One of the worst nightmares for any home owner is when a plumbing emergency Sydney suddenly comes up at a most inopportune time. Imagine how bad it would be for you if you're hosting a party and the food disposal doesn't work. You're also in for some major embarrassment if you have guests sleeping over and the toilet is clogged up.
Would you relish the idea of anyone in your household screaming like a banshee because the hot water system just stopped working and they got doused with ice-cold water? Nothing, however, could be worse than a sudden gas leak, because it puts you and your entire family in danger.
Reliable Emergency Plumbing Sydney
No matter how well-done or top-notch your entire plumbing systems are, you always have to be prepared for any emergency situation that might arise. By prepared, we mean you must have within reach the contact details of an emergency plumber sydney that can get to you at any time you need, at any place you might be in the Sydney region. We at Beez Neez can offer you the exact same emergency plumbing services that are a cut above the rest.
We have on our team skilled and experienced professional plumbing technicians who are trained to deal with any plumbing emergency possible. Available 24/7, our emergency plumbers sydney can get to you no matter what time of day it is, even during weekends. Aside from their very own skills, our emergency plumber also have the right tools and equipment to deal with such plumbing emergencies as:
Clogged drains and toilets
Sewer leaks
Burst water pipes
Malfunctioning faucets
Malfunctioning hot water systems
Malfunctioning garbage disposal
Gas leaks
The best thing about our emergency plumber sydney services is that unlike other plumbers, we never overcharge our customers. While other plumbers do only fixed price jobs with "safety profit margins", we at Beez Neez make sure that we only charge whatever the job actually takes.
Remember that we will never refuse any kid of plumbing emergency. As far as we are concerned, no plumbing job is too big or too small. So don't worry if your plumbing emergency involves nothing more than a faucet that needs to have its washers changed. Similarly, you should never hesitate to call us when something as big as a sewage or gas leak takes place. We will help you to the best of our abilities to get your plumbing emergency dealt with as quickly and as efficiently as possible.