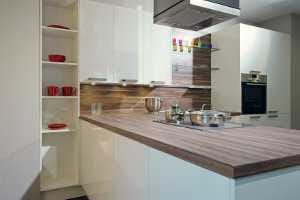 The kitchen is considered by many home owners as the most important room in the house, and for good reason. Aside from the fact that it's where we cook our food, it has also become the part of the house where people seem to prefer to gather around, whether they're members of the household or guests at a party. That's why your kitchen should always look its best, and that is where a kitchen renovation comes in.
A kitchen renovation, in all honesty, can prove to be quite expensive. However, if you have the following compelling reasons for a kitchen renovation, your kitchen renovation project will certainly be worth every dollar you spend on it.
1. Your Old Kitchen Already Needs It
Take a look around your old kitchen. Do you see cracked tiles? Missing cabinet doors? Peeling countertops? Ancient-looking sinks? If you do, then your old kitchen already needs some renovation. When your old kitchen is starting to fall apart, it's time to renovate it as soon as you can.
2. You Want To Increase The Value Of Your Home
If you're planning to sell your home in the future, you might want to get a kitchen renovation done soon. Being considered the most important room of the house makes it instrumental in determining home value. A beautifully-renovated kitchen can help boost home value and marketability in a significant way. So if you want your home to sell for a good price that you have in mind, get a kitchen renovation done now.
3. You Want To Make Your Home Greener
Is your old kitchen not getting enough natural light that you are often forced to turn the lights on when you're using the room in the daytime? A good old kitchen renovation can take care of that. You can add windows or even a skylight to make sure you won't have to turn all those electric lights during the day ever again. Also, a complete kitchen renovation entails updating your old kitchen appliances with more energy efficient models. All these will help you get savings on your energy bill, and that will certainly up your home's green factor.
4. Someone in your Household has Special Needs
Do you have a family member who's in a wheelchair? If you do, then there is no way that he or she can reach those cupboards, much less move smoothly around the kitchen. You can remedy that by installing lower cupboards or making the kitchen area bigger in a kitchen renovation project.
5. You Want Your Dream Kitchen
When you bought the house, it didn't exactly have the kitchen that you've always wanted. It could be a great kitchen just the same, but they're not according to your personal preferences. With a kitchen renovation, you will finally have the chance to get your dream kitchen. Everything that you want in a kitchen, from the colours of the tiles to the granite countertop, will finally be yours with a kitchen renovation.
For sure, you are going to need the help of a professional emergency plumber when you renovate your kitchen. Beez Neez Plumbing will be more than happy to provide that much-needed assistance. Just give Beez Neez a call, and you can discuss your dream kitchen in much closer detail.