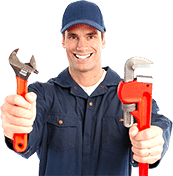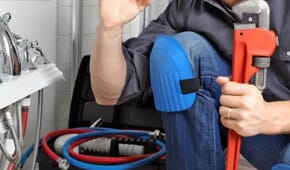 Don't dig if you don't have to! Beez Neez Plumbing can reline your broken, leaking, and root-infested sewer pipes.
The costs that are associated with fixing broken and leaking pipes can be costly. First, you need to spend on the excavation costs to replace the damaged pipes and then there are the costs for the works need to repair the area back to its normal state.
That is where Beez Neez plumbing comes in. Our "no dig" sewer pipe relining is a simple, fast and more affordable option than digging your sewer pipes. It's been proven to be an effective solution for you leaking Sewage pipe problems.
Experts in Sewage Pipe Relining Services
Our team at Beez Neez Plumbing are experts in drain and Sewage relining. They will inspect your sewer system with the latest technology to pinpoint the location and depth of all your sewer problems. Once they have located the problem, the sewer pipe relining specialists Sydney will apply pipe lining techniques.
Our plumbers at Beez Neez Plumbing are highly trained at advanced relining techniques. We have the best equipment in Sydney, and our relining carries a 50-year manufacturer's warranty.
Types of Sewer Pipes We Reline:
Sewers
Stormwater Drains
Bends, junctions, and traps
Short and long sections and patches
Earthenware pipes
Cast iron
PVC
What is Sewer Pipe Relining?
Pipe relining uses trenchless technology and requires little or no excavation to deliver fast and permanent solution to repair damaged sewer pipes. The traditional technique requires digging for pipe replacement, but now Beez Neez Plumbing offers a cleaner, cost-effective alternative without the disruption of excavation.
The Sewage pipe relining Sydney we offer is flexible you can used it to reline continuous lengths of pipe or provide small patches, reline multiple bends, boundary traps or create one-piece junction repairs. Our services are suitable not only for sewerage pipes but for storm pipes too.
What are the Benefits of Sewer Pipe Relining?
It's a Fast Alternative
Using trenchless technology has little or no excavation work applied. That means there is minimal disruption in the surrounding area and quicker job completion. Our plumbers use superior quality resins o ensure quick curing times and that the pipes are ready for use immediately.
It is the Flexible Option
The materials use in our pipe relining are structurally sound they can accommodate a range of pope diameters. It can also seamlessly line multiple bends and patch the missing sections of the pipe wall with the structural integrity of a new pipe.
It is a Cost-Effective Solution
Excavating the area and replacing the pipes can be consuming and expensive. Using trenchless technology removes the need to dig and lowers the labor costs. Pipe relining can complete the job quickly, cleanly, and more cost-effective.
Sewer Pipe Relining Sydney, the Permanent Solution
The combination of trenchless technology, years of experience, and high-quality materials allow Beez Neez Plumbing to provide long-term sewer pipe lining solutions with minimal disruption to landscaping and paved areas.
We accept commercial sewage relining and domestic sewer relining with the same level of commitment. When it comes to cost-efficiency and service quality, nothing compares to our sewer pipe relining Sydney.
Get in Touch with us and Request a Quote Now!