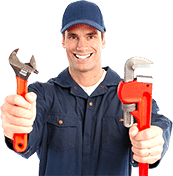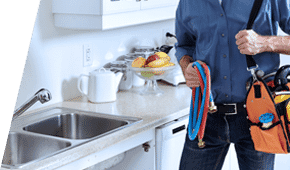 Turramurra is composed of residential and commercial spaces filled with private dwellings, including flats, apartments, and stand-alone homes, and a wide array of commercial establishments such as banks, supermarkets, and others. When these properties encounter problems with their plumbing system, they can rely on Beez Neez Plumbing for reliable plumber Turramurra.
For any plumbing problem, whether it is blocked drains Turramurra or repairing your hot water systems, you can call any of our best plumbers to come to your rescue. With over 20 years of experience in servicing the Upper North Shore area. 
We provide all kinds of solutions to your plumbing problems including blocked drains, leaking pipes, or hot water issues, we are the local plumber Turramurra you can rely on.
Local Plumbers and Blocked Drains Turramurra At Your Service
Beez Neez Plumbing are the local tradies that can help you with your plumbing issues. We cover from plumbing emergencies to maintenance, we ensure that our customers get nothing but the most efficient and lasting solution. With our years of experience and the latest tools at our disposal, we can get everything done and done right the first time.
Being local means that we know the area by heart and can get to your location as soon as possible. We promise there is no waiting because we are always nearby and ready to help. We offer a 100% guarantee on all our plumbing works. That means you can get free service for any completed job if anything goes wrong.
Qualified Emergency Plumber Turramurra to the Rescue
Whenever there is a plumbing emergency, you can call our emergency plumbing Turramurra at Beez Neez Plumbing. We offer the fastest and the most efficient plumbing service. Our plumbers are available 24 hours and can come to wherever you are in the area with complete tools and equipment, ready for complete repair, blocked drains, toilets and gas fix leaks or any other plumbing concerns.
Nothing compares to the plumbing services we provide, especially for plumbing emergencies. We work in every kind of plumbing situation, even the historic and heritage-listed homes in Turramurra. We will protect your property and leave you with a fully functional plumbing system.
Call Us for Any Plumbing Issues in Turramurra
Our plumber Turramurra at Beez Neez Plumbing works with every kind of plumbing situation. We can provide you the best service with our expertise and experience. Our access to the latest tools and techniques can sort your plumbing problem and get the job done.
Call our experts. We are on standby and ready to serve.