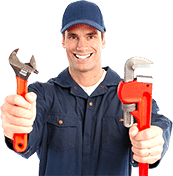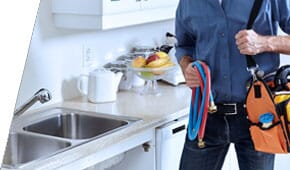 Your Reliable Local Plumber In Lane Cove
Have you recently tried to fix a leaking tap all by yourself by watching a DIY video online? Are you helping your friends and family with their generic plumbing issues just because you think you can? By doing so, a lot of people put at risk the potential of great damage and loss occurring to a home. What you think is saving you money in the short term is only generating a serious plumbing incident waiting to happen around the corner.
Beez Neez Plumbing offers expert maintenance for any major or minor plumbing problems for residents in Lane Cove. As Lane Cove's local plumbers, we cater to around ten thousand people no matter what day, time and need. We are like the friend you call over to help; the only difference is we genuinely know what we are doing. We understand that no matter how new or old your home in Lane Cove might be, plumbing problems can occur when you least expect them. Whether it is something as simple as a leaking tap or something more serious like a burst pipe that requires emergency attention, our professional plumbing experts can diagnose and fix any plumbing issue you experience.
Providing Expert Emergency Plumbing Solutions
As one of the most trusted plumbing services in the area, our focus is not only on getting the job done and getting it done quick. It's also to ensure we establish a relationship with you and others in the community. We offer advice by evaluating the reasons why a plumbing mishap occurred in the first place. This ensures we can work with you to prevent it from happening again. It can't get more local than this.
Next time you experience a blocked drain, think twice before pouring that chemical down. If water seeps through the walls, don't just paint over it. Let us know how we can help and we will be at your door in no time.
Lane Cove's Plumber – Always Ready Near You
At Beez Neez Plumbing, we provide 24-hour emergency plumbing solutions in Lane Cove to cater to urgent and short notices. You need not send your guests home if you've got a clogged toilet. You don't have to go to work without a shower because the water wasn't heating. No matter how big or small the plumbing disaster or how odd the hour, leave the worry for our local plumber in Lane Cove. We are available round the clock to provide the most efficient emergency plumbing service. If you're in Lane Cove we won't let a plumbing problem interrupt your life for long.
Wherever there's a need for a local plumber Lane Cove, Beez Neez is ready to fix it! All you need to do is reach us on 0438 800 711. Save our number now.