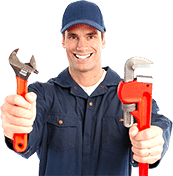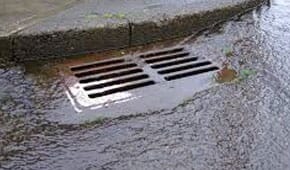 The fact that drains are generally out of sight makes many of us somehow take them for granted. Drainage systems, however, deserve more attention than what they're getting. They are, after all, that system in any building that assures us of a dry, clean and healthy place to live and work in. More often than not, the only time that we pay our drains any kind of attention is when they're already blocked.
Blocked drains are one of the most common plumbing problems property owners face. When you've got a blocked drain, water can't flow through it. That water eventually fills the pipe, backs up to its source and overflows, effectively causing flooding. Whether the source is a kitchen sink or a toilet bowl, flooding cause by blocked drains almost always eventually leads to water damage. Worse, the water that overflows because of blocked drains is always filthy, smelly, unsightly and naturally, unhealthy for you and everyone in your household.
Fortunately, unclogging blocked drains is one of our specialties. With a full understanding of how stressful an overflowing toilet, sewer or kitchen sink can get, our plumbing technicians will be working hard to unclog your drains and get them working perfectly again the soonest possible time.
To clean, clear and repair blocked drains in Sydney, our team of plumbing experts makes use of the latest and most effective drain clearing technology available. Among the equipment they have on hand for drain-clearing tasks include pipe locating devices and high pressure jetting machines. When a blockage proves to be persistent, they can bring in CCTV equipment to take a much closer and deeper look at the blockage so they can take appropriate action.
We recommend that you contact us before any overflowing or flooding takes place. After all, a drainage system that is about to back up will always manifest certain signs. Among the first signs you'll notice would be a foul stench in the bathroom. Sinks or toilets that slowly discharge is also one clear sign that there is something wrong with the drainage system. Take a closer look at the water seal at the bottom of your toilet. If it's lower or higher than normal, then you most certainly have a blocked drain that needs to be cleared.
In any case, should you fail to take notice of these signs and your toilet or sink suddenly overflows, you can always call our 24/7 emergency plumbing service, and we'll be there to fix everything the best way we can.