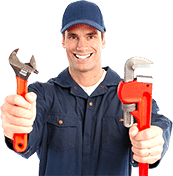 On Plumbing in Wollstonecraft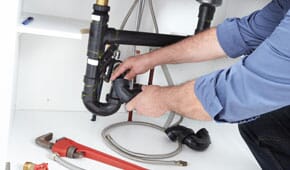 Fast and Efficient Plumbing Services Near You
Many homeowners do not give a thought about finding a Plumber Wollstonecraft until they need one, like right now!
When your drains are blocked, your hot water system does not work, or when the whole plumbing system does not work for you, you need to call for plumbing services that you can trust, and that has to be our team from Beez Neez Plumbing. There is a reason why we are the most trusted clogged drains and sewer drain cleaning plumber Wollstonecraft, from our honest quote to every step of the job is well managed by an expert.
Our Full Range of Services
There are multiple services that we offer, including the following:
Blocked Drains
Gas Fitting
Hot Water Systems
Plumbing Emergencies
Taps and Toilet
Our on-time customer service can facilitate repairs that you can count on. Our fully stocked van carry specialist's tools for everything we need to repair the job on the spot. Our team of experts is ready to repair all kinds of repairs and maintenance. From block drains and clogged toilets to you hot water woes and gas pipe problems, we can do it all.
You don't have to wait until you need plumbers in Wollstonecraft, save us on your speed dial! Call 0438 800 711 for immediate and on time service. We are always ready to rescue you from your plumbing issues.
Wollstonecraft's Favorite Local Plumbers
It is essential that you work with a reliable local plumber. Beez Neez Plumbing has been working with the residents and commercial establishment owners in Wollstonecraft for many years now. From start to finish, everything will be hassle-free because we practice open communication during the entire process. We make sure that you are on the loop on what is happening an update you on the progress and challenges we encounter on site.
We offer 100% guarantee on all our works, so you know that you are getting repairs that you can count on. This is because we believe that our team of local plumbers are experts who can do any job, no matter what the problem is.
Clogged Drains and Sewer Drain Cleaning in Wollstonecraft
There are many factors you need to look for in an clogged drain and sewer drain cleaning in Wollstonecraft, but these three are the most important:
The Plumber Should be Licensed
The Plumber Should be Insured
With more than 20 years of plumbing experience, our licensed and fully insured master plumbers offer the best possible maintenance plumbing services to the residential, commercial, and strata owners in Wollstonecraft. On top of that, we offer the best price for our services. 
Call ( 0438 800 711 ) Beez Neez Plumbing today! We are always close by, ready to rescue you from your plumbing woes.