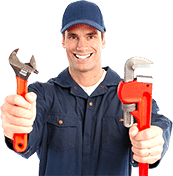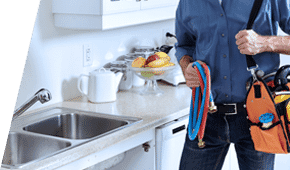 The abnormal smells or gurgling sound from your drain are signs of a blocked drain. Other warning signs would include the changing of water levels of your toilet or it's slow to drain. Then, this problem will escalate quickly when more wastewater joins the drains.
You need a blocked drains North Sydney plumber expert in your hand to resolve these problems. BN Plumbing has an efficient blocked drain repair specialist always available to help.
Although blocked drains may seem to be an easy fix, that is not true at all. If you place the repairs in the wrong hands, this may lead to bigger problems. That is why you need to entrust this only to a blocked drains north sydney plumbing master.
Using a plumbing snake or chemical products to unclog your drains may lead to corrosion of the pipes. This situation could result in further leaks and damage and worse, more expensive pipe repairs. That is why your blocked drains need the expertise of our plumbers from Beez Neez Plumbing.
Causes of Blocked Drains
There are many types and reasons for your drains to get clogged drains, including:
Hair and Soap Scum that Blocks the Drain in your Shower, Basin, and Bath
The accumulation of fat and rease from your Kitchen
Or the tree roots that invade the ground sewer and storm water drains
Whatever the cause of your blockage is, you need our team from Beez Neez Plumbing with the right experience and know-how to deal with them efficiently.
If you are having problems with your clogged drains and sewer drain cleaning in North Sydney, call Beez Neez Plumbing immediately. We can conduct a professional inspection and give you options to solve the problem.