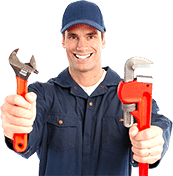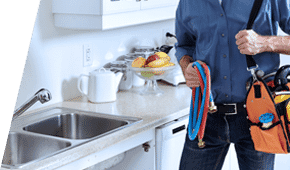 Blocked drain and sewer drain cleaning problems can be inconvenient and admit it, it's not exactly pleasant to deal with either. If you are having any of these, it's time to call Beez Neez Plumbing.
Overflowing Sinks
Backed-up Toilets
Foul Smells
Risk of Sewer Flooding in your Place
These are evident signs and need a blocked drains Lane Cove expert. It usually happens in hard to reach areas of your drainage system and you cannot tackle them yourself.
That's where Beez Neez Plumbing comes in. We are Lane Cove's expert plumbing contractor offering blocked drain repairs. From repairing broken pipes to clearing blockages from your drainage system, you'll have our qualified and well-trained plumbers are your service. They will use the very latest in technology to get the job done efficiently.
Blocked Drain Repairs and Cleaning
Nobody does it better than the plumbers from Beez Neez Plumbing. We are dedicated to helping households and businesses with blocked drains in Lane Cove. Our team can deliver responsive and comprehensive drain unblocking service.
Sometimes it takes a while before the signs that you need clogged drain and sewer drain cleaning to become obvious. Here are the telltale signs that you need to give Beez Neez Plumbing a call.
A nasty smell from the pipes
Slow draining sink, bathtub or shower
Problems with your toilet drainage
Gurgling noises in your pipes.
When you see, hear, or smell the signs of blocked drains Lane Cove, call Beez Neez Plumbing immediately.