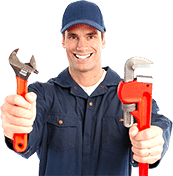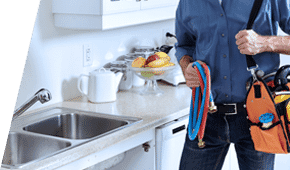 Beez Neez Plumbing is a local plumbing company servicing the residents and businesses in St Ives. We are the most transparent, reliable and honest plumber St Ives. Our collective experience in all kinds of plumbing services from installation to repairs to maintenance makes us the customer's top of mind when it comes to plumbers. 
We are the only local company that has a reputation for providing affordable yet high-quality services to the residents and businesses in the area.
The Best and Highest Rated Blocked Drains Plumber in St Ives
Whenever you have plumbing problems, you can rely on our plumbing St Ives to provide you with the best service at the best price.
Our professional plumbers from Beez Neez Plumbing cover all the plumbing services you need. Other than high-quality work, we also work hard to make your experience as pleasant as possible. Plumbing issues can be stressful and we don't want to add up to that. We provide you with upfront pricing and communicate with you throughout the process.
Mitigating Damages During a Plumbing Emergency
Beez Neez Plumbing has emergency plumbing St Ives to answer the call for plumbing repairs. We respond to all kinds of emergencies. Whether it is blocked drains St Ives or as simple as leaking toilets , taps and pipes, we have the expertise and experience to solve them all.
You, as a home or business owner, can minimize the damages from any plumbing emergency by turning the water off.  Locate the shut-off valve near the leaks or any point of use. If you can locate the main shut-off valve, you can also turn off the water supply for the whole property. It can prevent water from damaging anything else.
We offer emergency plumbers in St Ives because we know that the residents need plumbing repairs at different times of the day and even at night. Our services are also available during weekends and holidays. Call us to talk to our professionals. We are ready to take care of your plumbing needs fast.
Call our Local Plumber in St Ives
We know how hard it is to find a reliable local plumber in St Ives. This is why you should call Beez Neez Plumbing. We are positive that we are the plumbers who can solve your plumbing woes with high-quality workmanship.
Our fully qualified and experienced team will deliver the plumbing services you need. We are on time and will work on delivering quality plumbing. You can depend on Beez Neez Plumbing for reliable local and emergency plumbing in St Ives.