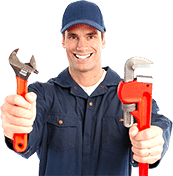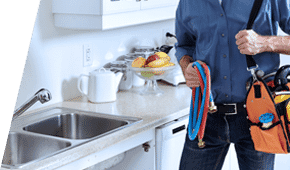 Emergency Plumber in Northbridge – Here's Why You Need One Locally
Thanks to online videos and DIY postings online, most of us are equipped with basic plumbing skills merely to get by and manage daily life. For instance, fixing a minor clog in a drain. Sometimes, you might not be that lucky and your left brain will tell your right brain that it's time for a professional plumber's intervention. Plumbing emergencies can be of varying nature and intensity, but no matter how big or small, if you're living in Sydney's, then a local reliable plumber northbridge from Beez Neez Plumbing is the right call.
Many homeowners in Sydney think if they experience a clogged drain, it is their task to fix it. That might be fine if it is a minor toilet clogging and so a plunger might be the smart solution. However, if the problem persists, relying on us to do the job would be ideal. We have helped unclog several drains in the neighbourhood of Northbridge and usually, the problem is not as minor as a spool of hair caught in the drain but something much more serious.
Another major plumbing issue that a lot of local residents of Northbridge faces includes leaky faucets. At first, it might be something you could ignore but when one thinks about how much water is being wasted and how that may reflect in the next water bill, it makes one think twice. That's when you want to rely on an emergency plumber Northbridge to come fix the problem easily.
Emergency Plumbing That Calls For A Local Plumber in Northbridge
Sometimes, for residents of Northbridge, plumbing emergencies might be of a much more serious nature. A burst pipe for instance is a common emergency that keeps our experts on the go especially during winter time. Pipes usually burst during winters when the water may freeze and expand rapidly. Unlike a clog or a leak, it's often difficult to locate the location of damage by yourself. At such a time, calling for an emergency plumber in Northbridge is the only practical option that you must resort to.
Plumbing Issues Can Arise Anytime – So Can Emergency Plumbers
At Beez Neez Plumbing, we provide 24-hour emergency plumbing solutions to cater to urgent and short notices. No matter how grave the plumbing disaster or how odd the hour, leave the worry for our local plumber in Northbridge. We are available round the clock to provide the most efficient emergency plumbing service.  If you face a plumbing problem at any point in time, do not take risks and perform a DIY but instead call us on 0438 800 711. That's the easier and smarter choice.