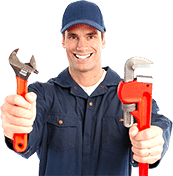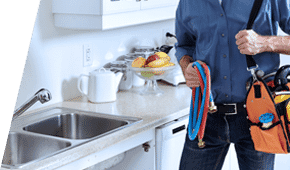 Choosing the right company that provides plumbing services in Pymble is vital and it can save you time and money. Beez Neez Plumbing has a local plumber in Pymble who can attend to your plumbing issues and solve them within the day.
As one of the leading plumbing companies in the area, we can provide top-of-the-line service fitting for the residents and business owners in Pymble. With our more than 20 years of plumbing experience serving this community, we can't disappoint you.
We are honest, professional, and reliable. Our plumber Pymble uses only high-quality products and does the job right the first time.
The Best and Top Rated Blocked Drains Plumber
Our range of expertise includes general plumbing services, repairs, replacements, and even blocked drains Pymble. Aside from responding to emergencies, we also offer the following services:
24/7 Emergency Plumber in Pymble
We are the fastest emergency plumbing Pymble to respond to your plumbing woes. Our team is available seven days a week even during holidays and bad weather. Being a local business, our swift and responsive approach to answer your emergency call is what endears us to our clients in the area.
We have vehicles ready to roll any time, loaded with the tools and supplies needed by our plumbers to get the job done without fuss. They don't have to make unnecessary trips to get there. Instead, they can come to your place and immediately work on the problem at hand.
A Full-Service Local Plumber is What You Need
Many plumbing issues keep on coming back because they are not done right the first time. This issue emphasizes the importance of getting a reliable and expert plumbing Pymble.
At Beez Neez Plumbing, we have handled every plumbing problem possible. With more than 20 years of experience, our competent plumbers have helped the residents and business owners to tackle frozen pipes, broken water lines, blocked drains Pymble, and many other issues.
We ask for an affordable rate and it is one of the lowest that plumbers Pymble ever asked. Many of our clients are satisfied with our service because we complete our work on time, open 24 hours, and do the plumbing work right the first time.
If you ever need a plumber in Pymble, there is only one number to call. Contact us at 0438 800 711. We can quickly dispatch one of our plumbers to your place and troubleshoot your plumbing problem right away.