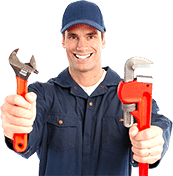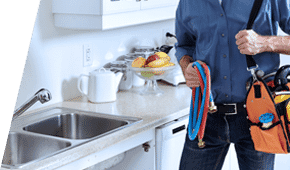 Beez Neez Plumbing in Naremburn is always ready for any plumbing emergency.
When was the last time you contemplated that your plumbing system has a major malfunction? It's hard to believe but it often only takes a minute for a broken pipe or an unseen obstruction to result in damages that can cost tens of thousands of dollars. Wooden floors, electrical fixtures, wall to wall carpet along with other precious keepsakes like photos, important documents, etc. are often lost in a plumbing failure. When one of the leading causes of home insurance claims in Naremburn is water damage, the importance of conducting a plumbing inspection becomes imperative.
At Beez Neez Plumbing, our master experts are adept at diagnosing and fault finding when inspecting a plumbing system. Given that most homes in Naremburn have been around for a few decades if not more, we don't just ask 'what, when and where' when a local resident calls out to us for a plumbing solution but also investigate why it might have occurred in the first place.
As Naremburn's local plumbers, we see what you can't. We understand that older plumbing installations are more prone to breakdowns, particularly at pipe fittings, which shift and come loose as your house settles. Leaks caused by this settling can be so small and can go unnoticed for months or years, causing water damage to walls and floors that you can't even see. What you may see as a tap leak might be a whole different picture for us plumbing professionals.
Emergency Or Not, We Offer A Variety of Plumbing Services To Protect Your Home in Naremburn
Emergency Plumbing
Unclogging Blocked Drains
Locating and Fixing Water Leaks
Hot Water System Installation and Repair
Gas Fitting
Taps and Toilets
Naremburn Emergency Plumber – It's Never Too Late
Beez Neez Plumbing in Naremburn provides round the clock emergency plumbing solutions as well. We know it is easy to start trusting a home you've been living in for years. You love it more too. So when you find yourself in a situation where the unthinkable has happened – a pipe has burst or the kitchen has flooded, having immediate access to an emergency plumber Naremburn will always help. No matter how big or small the plumbing disaster or how odd the hour, leave the worry for our local plumbing professional. if you're in Naremburn, we will get there in time to ensure the plumbing problem doesn't cause any further destruction in your life.
Just like a doctor or an accountant, having quick and reliable access to a plumber is essential. If you haven't thought about that yet, it's probably not too late. Reach us on 0438 800 711 and let's see what we find in your pipes.