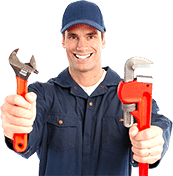 On Blocked Drain in Sydney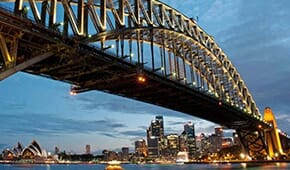 Clearing Blocked Drains Sydney For 15 Years
Beez Neez Plumbing – Dependable Drain Cleaning Experts in Sydney. Sydney's drains can get pretty chock-o-block like its roads. What appear to be little scraps of food or pet hair, can easily start collecting inside and cause serious blockage. Blocked drains in Sydney are a serious issue effecting various households. That's when knowing a trusted blocked drains Sydney plumber comes handy.
Top Reasons Why Experiences Blocked Drain
Hair causing Blocked Drains – Humans shed hair naturally. Bathroom drains are prone to blockages caused by hair. This could be drain in the shower or even sinks, where one gets ready every morning. Overtime, strands of hair can entangle and grow inside drains. Ask any of our Sydney drain services specialists, who can claim that hair is the root cause of major household drain issues.
Grease Causing Blocked Drains – Oil and fat will accumulate in the kitchen sink over time. It is almost an unavoidable reality for home dwellers. Grease has the tendency to solidify with time to a point where no liquid can pass through. Calling out to a blocked drain Sydney plumber from Beez Neez can provide easy clearing of grease-related blockages.
Foreign objects Causing Blocked Drains – From toys to soap and food scraps to sanitary items, objects can accidently be dropped into drains. It is easy for such items to choke a pipe. Beez Neez drain plumbers highly recommend that one reads labels of toiletries and household products before they are disposed off down the drain or flush.
How can Blocked Drains be Prevented – People in Sydney are highly encouraged to practice preventive measure to avoid extreme blocked drain situations. One should attach strainers to kitchen sinks to avoid food scraps from escaping into drains. It should also be one's habit to read labels before disposing things off in the flush or sink. Oils and fats should be disposed off in a separate way rather than down the sink. General awareness, extra precaution and regular maintenance of your drains can certainly help prevent blockage related plumbing problems.
Beez Neez Plumbing – How Blocked Drains Sydney Plumbers Can Help
Our drain cleaning specialists in Sydney can provide quick relief from blocked drains. It's not enough to merely clear a blocked drain. Our experts ensure that we clean, clear and repair it as well so that it continues to function properly. We use cutting-edge plumbing technology to resolve blockage issues. From pipe locating devises to CCTV spider cameras, our team is equipped with all the gear at all times.
In any case, rely on our blocked drain Sydney plumbing champions to resolve any of your blocked drain concerns. Simply call us on 0438 800 711 and make the most of our 24/7 emergency service now.