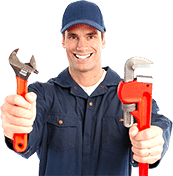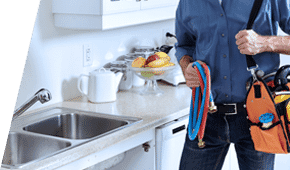 Your Local Plumber in Roseville – Always Ready Emergency Or Not
Roseville is known to be one of Sydney's well established suburbs. But no matter where you live in Sydney, the time one spends on house maintenance is quite considerable. For various homeowners, the matter of maintenance is one that never truly ends. Usually, one pays attention to visible defects and fixing and a lot many people tend to ignore the health of their plumber roseville.
No doubt, ignoring plumbing issues for long can end of costing an arm and a leg. Therefore, it becomes important to ensure that when you are conducting regular maintenance of your home that you spend considerable time investigating the plumbing.
Beez Neez Plumbing believes that prevention is better than cure. As your trusted local plumber in Roseville, we not only arrive to fix a plumbing catastrophe but also are dedicated experts who can diagnose and fix a plumbing fault before it turns into a problem for you.
Emergency Plumbing Situations You Can Prevent From Happening In Roseville
Drains and pipes are meant for the passage of liquid. However, sometimes people can be a bit careless and objects like hair, food scraps, etc. can end up in the drain too. It might be okay once and it might be okay twice, but over time, solid particles can start to accumulate and cause a blockage that can result in clogged drains. It's always ideal to use an effective garbage disposal system and even install sink strainers in the kitchen and bathroom.
But what about a clogged toilet? How do you prevent that plumbing problem from occurring? Well, our local plumbers in Roseville encourage community members to carefully read the label on all the products before flushing them down the toilet.
Having said that, most residents in Roseville take good care of their homes and are already using preventive measures to avoid running into a bad plumbing day. Sometimes, factors that are beyond human control can affect the plumbing in a home, like weather, time and durability for example. That's when you will want to rely on a team of handy plumbing craftsmen who can nip any plumbing problem by the bud.
Roseville's Emergency Plumber That Gives Sound Advice
Beez Neez Plumbing in Roseville provides round the clock emergency plumbing solutions to residents. We believe you when you say you have no idea how the toilet clogged or why the faucet might be leaking. So when you find yourself in a situation where the unthinkable has happened – a pipe has burst or the kitchen has flooded, having immediate access to an emergency plumber in Roseville will always help.
As your local plumber in Roseville, we provide the right advice to help you with your plumbing needs. Our diagnostic plumbing service has helped many homes in the area. Be sure to give plumbing maintenance a priority if you have not been already. Reach us on 0438 800 711 and let's protect your plumbing and water system.