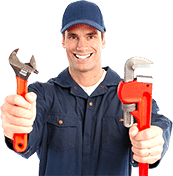 On Plumbing in Neutral Bay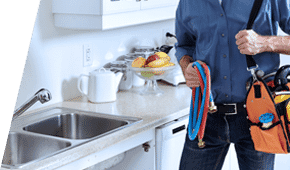 Emergency Solutions For Neutral Bay Plumbing Needs 
What makes a plumber reliable? There are several qualities that determine how effective and efficient a plumbing service really is. One of them is punctuality. As a local plumber Neutral Bay, you want someone who can come with solutions exactly when you need them.
We all know that if a plumbing emergency is not attended to swiftly, there could be serious consequences in terms of cost and damage caused. Some plumbers are normally slow to respond, and those are the people that you should avoid by all means. The best way to find out the punctuality of the plumber is by inquiring from those around the neighbourhood. They are the right people who will provide you with first-hand information that you need to make the right decision.
At Beez Neez Plumbing, we don't keep residents of Neutral Bay waiting when they are experiencing a plumbing calamity. As Neutral Bay's local plumbers, we are always ready with our experience and tools to tend to your shout out instantly. The last thing we want is you not being able to use the toilet because it is clogged or bathe because the hot water isn't running.
Providing Expert Plumbing Service For Any Plumber Neutral Bay Plumbing Emergency
Another quality of a good plumber is qualification and experience. There are several people out there who claim they can do the job in half the money, however, are not really qualified or accredited professionals. There is a massive difference in service and quality of plumbing solutions provided by someone who attained a plumbing certificate and is technically competent as opposed to someone who simply did a DIY self-study.
Qualification ultimately translates into experience. There is a reason why it is believed that experience is a true teacher. It is good to hire someone who has been in the industry for quite some time. The fact that they have done the same job several times means that they have gathered the skills needed to do a perfect job. As Neutral Bay's local emergency plumber, we are a team of reliable plumbing experts who provide customised plumbing solutions to residents of Neutral Bay.
Neutral Bay's Emergency Plumbing Service – It's Like It Never Happened
Finally, a plumber needs to be able to provide permanent solutions in time of a plumbing crisis. At Beez Neez Plumbing, we don't strive to get the job done. We strive to get it done really well. A great local plumbing service understands its customers and community and endeavours to establish trust. One way we do that is by examining your emergency plumbing issue thoroughly to provide long-lasting advice. Combining experience, qualification and punctuality, we are able to service 24-hour emergency plumbing emergencies in the area of Neutral Bay.
You can close your eyes and rely on your local plumber in Neutral Bay as Beez Neez has you covered. All you need to do is reach us on 0438 800 711. Save our number now because you don't really know when you might need it.