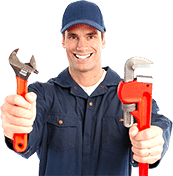 On Plumber in North Sydney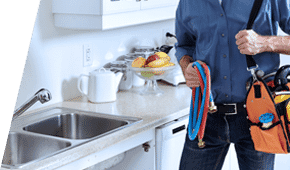 North Sydney's 24/7 plumbing – We Understand Emergency Like No Other
City dwelling comes with lots of comforts and a luxurious lifestyle. Close proximity to everything you need like shops, eateries, medical clinics, parks, and gyms makes it a dream for some and for some a reality. Whether you own commercial or residential real estate in one of Sydney's flourishing suburbs like North Sydney, another handy service you want to consider having at hand is that of a local trustworthy plumber North Sydney.
Given North Sydney's unique infrastructure, which is laden with architectural marvels centuries-old and cutting-edge modern office buildings and high-rise dwellings, unexpected plumbing emergencies can occur anytime. Unfortunately, a plumbing fault need not necessarily occur only in a building that is old. North Sydney's local residents living in swanky penthouses and contemporary studio apartments admit to experiencing plumbing difficulties out of nowhere.
At Beez Neez Plumbing, our master experts are familiar with North Sydney's construction work, infrastructure history, and local building and plumbing frameworks. To save you embarrassment of shutting your office down because of a toilet malfunction or running to work to take a shower instead because the hot water system in your studio gives up when you need it the most, our team of emergency plumbers in North Sydney can provide guaranteed plumbing solutions in and around the area in no time.
It's Never Too Late – Emergency Plumbing Help Is Round The Corner in North Sydney
If you own property, it's better to be cautious and take all necessary steps to ensure you are ready when an emergency strikes. If you haven't already thought about a plumbing problem and what you would do if something were to go wrong, now is the time. If you feel at peace because you have a plumber the building's facilities management or landlord has, do you really know whether they are good at their job?
A plumbing service provider in North Sydney, like any other plumbing services, should be able to understand the impact of a plumbing mishap in a high-density suburb. A leak in a toilet on the 30th floor suddenly is a problem for those living on floor 29. If it's more serious, like a pipe burst, it can result in a high-rise building being completely evacuated and shut down.
These are uncomfortable thoughts, however, the best way to rest assured is to have access to local plumbers in North Sydney who know every building inside out. A team of master experts who can nip your plumbing issue by the bud to ensure it never interrupts your life again. That's us.
North Sydney Plumbing Emergencies – Calling Triple 000 Won't Help!
At Beez Neez Plumbing, we provide 24-hour emergency plumbing solutions to cater to urgent and short notices in your area. We understand that a toilet can clog when you have important guests over or a pipe can burst when you are about to leave for that important meeting. No matter how grave the plumbing disaster or how odd the hour, leave the worry for our local plumber in North Sydney. We are available round the clock to provide the most efficient emergency plumbing service. No matter where you are, we are always near you. Just like a doctor or an accountant, having quick and reliable access to a plumber is essential. If you haven't thought about that yet, it's probably not too late. Save our number for emergencies 0438 800 711.